Taboo Homecoming 1 (Taboo Love Stories, #1) by Bailee Tango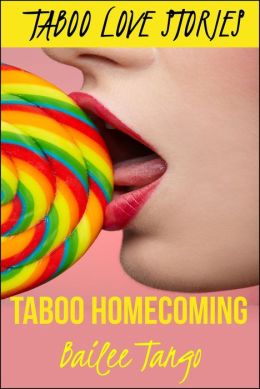 Tony comes home from college and the girl he's shared his home with for his entire life has a big surprise for him. You won't want to miss the hottest taboo erotica around.
Tony has always fantasized about Nicole. He thought these forbidden fantasies were his alone, but when their parents leave for the weekend, Nicole shows him that she shares his taboo desires.
Don't miss PARTS 2 and 3! Or get the Bundle!
Taboo Love Stories: Taboo Homecoming 2 by Bailee Tango
My rating: 4 of 5 stars
*I received this book free for subscribing to the authors newsletter.*
I'm all about sexy, erotic stories. Though I was a little hesitant reading something taboo like this, I actually enjoyed it! The author knows how to tell you something sexy! This turned out to be one hot sexy short story! If you're into erotica that isn't a long drawn out romance at the same time, grab this. If you can find it.... since I could only find it on Amazon :(
View all my reviews